Editor's note: China's leading human resources service provider Zhaopin.com recently released a ranking of the 100 domestic cities that talents found most attractive in 2022. Measured by indicators including the proportion of net talent inflow and per capita disposable income, the list is topped by the three major economic powerhouses of Beijing, Shanghai and Shenzhen.

The ranking reflects efforts by these cities to lure talented professionals and investment in recent years. This includes loosening restrictions over hukou, or the urban household registration system, and boosting job creation via emerging industries like e-commerce.
In terms of regions, more than 70% of the cities listed are located in the east of the country; the Yangtze River Delta and Pearl River Delta regions continue to be popular destinations for professionals. By contrast, the central, western and northeastern regions continue to see a net outflow of talent.
Here, we take a look at the 10 most attractive domestic cities for talents in 2022.
10. Wuxi, Jiangsu province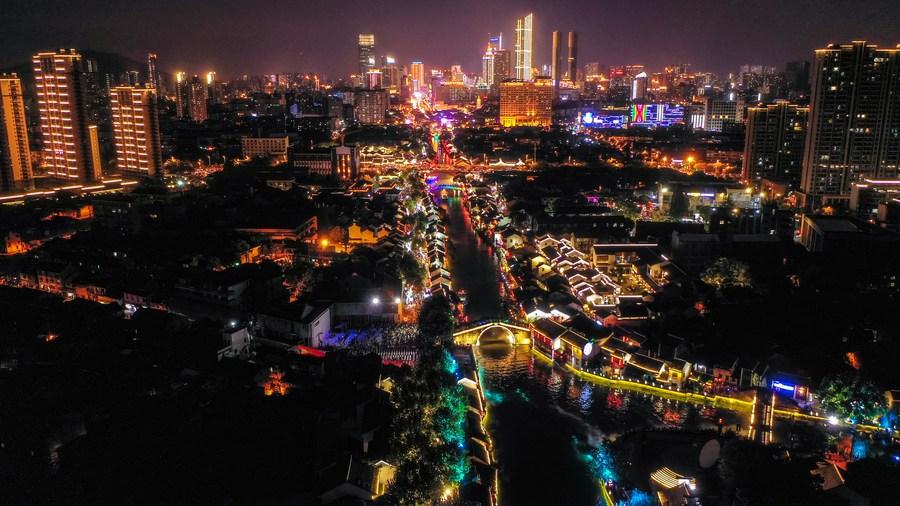 An aerial photo shows the Qingming Bridge historical community in Wuxi, east China's Jiangsu province, Aug. 8, 2020. [Photo/Xinhua]